When:
August 10, 2022 @ 7:00 pm – 8:00 pm
2022-08-10T19:00:00-04:00
2022-08-10T20:00:00-04:00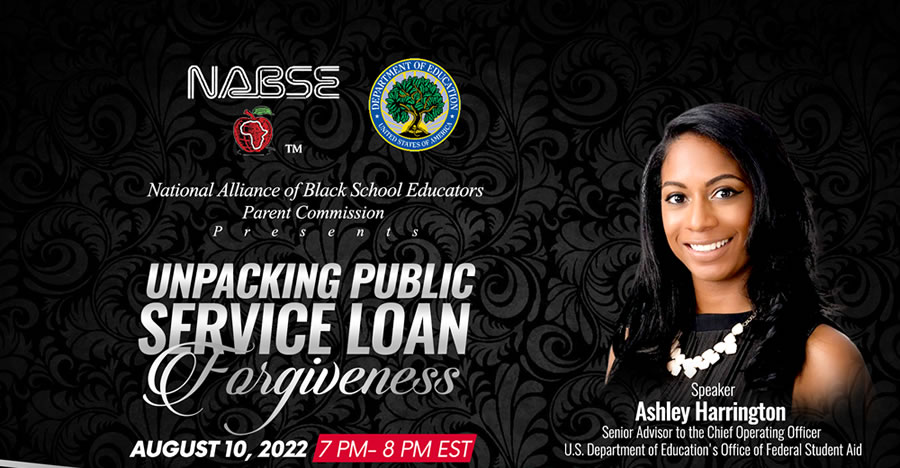 About This Event
Join us NABSE Parent Commission and Ashley Harrington, the senior advisor to the Chief Operating Officer (COO) at the Department of Education's Office of Federal Student Aid (FSA) from the Department of Education, as we discuss the PSLF program and the steps borrowers need to take to make sure they get credit under the Limited PSLF Waiver.
The Public Service Loan Forgiveness (PSLF) provides public service workers with federal student debt forgiveness after 10 years or 120 monthly payments. On Oct. 6, 2021, the U.S. Department of Education (ED) announced a change to Public Service Loan Forgiveness (PSLF) program rules for a limited time as a result of the COVID-19 national emergency.  Now, for a limited time, borrowers may receive credit for past periods of repayment that would otherwise not qualify for PSLF.
The waiver ends on October 31, 2022. Join us and a representative from the Department of Education as we discuss the PSLF program, and the steps borrowers need to take to make sure the