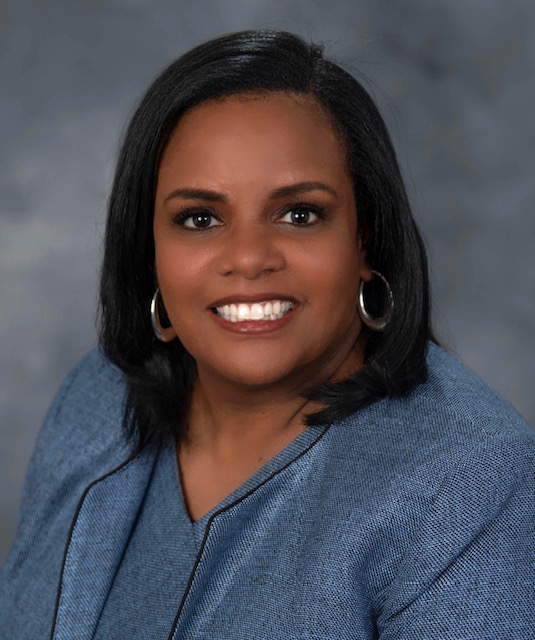 Meet Dr. Nardos King, the President of the National Alliance of Black School Educators (NABSE). Dr. King has been a dedicated life member of NABSE since 2000 and has served in various leadership roles within the organization, including as a local affiliate President, the southeast regional representative, the treasurer of the NABSE Foundation, the Chair of the NABSE Foundation, President-Elect, and now President.
Dr. King brings a wealth of experience to her role as NABSE President, having served in senior leadership positions in two large school districts and leadership roles in many organizations.  She holds a doctorate in Education Leadership and Policy Studies from Virginia Tech, a master's degree in Education Leadership from George Mason University, a master's degree in Special Education from George Washington University, and a bachelor's degree in Business Information Systems from Virginia State University.
Dr. King is also an active member of several community organizations, including the Donna M. Saunders Foundation for Breast Cancer Support and Education, of which she is President, and the Apple Federal Credit Union, where she serves on the Board of Directors. She is also a diamond life member of Delta Sigma Theta Sorority, Inc. 
As NABSE President, Dr. King is committed to advancing the organization's mission of improving the educational experiences and outcomes for Black students. She is a strong advocate for equity and believes that every student deserves access to high-quality education, regardless of their race, ethnicity, or socioeconomic status.
Under Dr. King's leadership, NABSE will continue to provide professional development opportunities, advocate for policies that benefit Black students and educators, and promote the importance of diversity, equity, and inclusion in education.
We are excited to see the great work that Dr. King will do as NABSE President and look forward to working with her to achieve our shared goals of educational excellence and equity for all students.